Fill out this form if you want to volunteer to help students, staff and our school community  this year.
SI LE GUSTARIA SER VOLUNTARIO/A ESTE AÑO, POR FAVOR LLENE  este formulario.  
Hay muchas formas de ser voluntario, ¡incluso durante este tiempo de aprendizaje remoto! Nos encantaría tener voluntarios en todas estas áreas:
Apoyando a nuestros maestros y personal
Construyendo comunidad para ayudarnos a todos a estar conectados
Apoyando a nuestros estudiantes y al equipo de cuidado
Hay muchas más formas de contribuir, ¡consulte el formulario!
¿Tiene una idea o le encantaría ser voluntario? ¡Nos encantaría saber de ti!
There are many ways to volunteer, even during this time of remote learning!  We would love volunteers in all of these areas:
Supporting our teachers and staff
Building community to help us all stay connected
Supporting our students and the Care Team
There are many more ways to contribute – please see the form!
Do you have an idea or would love to volunteer?  We would love to hear from you!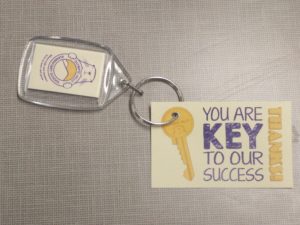 The school and the PTA organize different types of events and activities during the school year. The purpose of these events is to provide fun learning experiences for our students, for families to meet each other, to raise funds, and to provide families an insight to how the school runs and how decisions are made. There are ongoing needs, like communication team positions, baking for events and helping at the school library. Some opportunities are specific to an event or a program, such as science fair or the ice cream social.
We need help and support from the families to make these events and activities happen. You may want to consider volunteering to be involved in your child's education or for making a difference to the people around you and your community. Volunteering can also provide an opportunity to develop new skills or build on existing experience and knowledge. Volunteering can be done either during school or evenings and possibly weekends. You can decide how much you want to do – everyone is welcome to volunteer!
La Escuela y el PTA constantemente organizan diferentes tipos de eventos y actividades durante el año escolar. Todo esto con la mejor intención de que estos eventos estimulen el divertimiento y las experiencias de aprendizaje para todos los estudiantes. Así mismo, con la finalidad de que las familias se conozcan y puedan juntos recaudar fondos. Con estos eventos usted podrá tener una mejor idea de cómo funciona la escuela y cómo se toman 
las decisiones para ella. En la escuela, hay muchas necesidades; tales como grupos y equipos de comunicación, actividades bancarias para eventos que ayudan a la biblioteca escolar. Algunas de estas oportunidades son específicas para los programas, tanto como ferias de ciencias y eventos de helados sociales.
Necesitamos ayuda de las familias para hacer que estos eventos y actividades ocurran. A lo mejor piensa en proveernos de una ayuda voluntaria para así estar más conectado(a) con la educación de su pequeño(a), y/o también para conocer otras familias que viven en nuestra comunidad. Con el voluntariado tendrá la oportunidad de desarrollar nuevos talentos o reforzar su experiencia y conocimientos. Este voluntariado se puede dar durante el año escolar, en las noches o en los fines de semana. Decida cómo y cuándo puede ayudar. Todos son bienvenidos para ayudarnos.