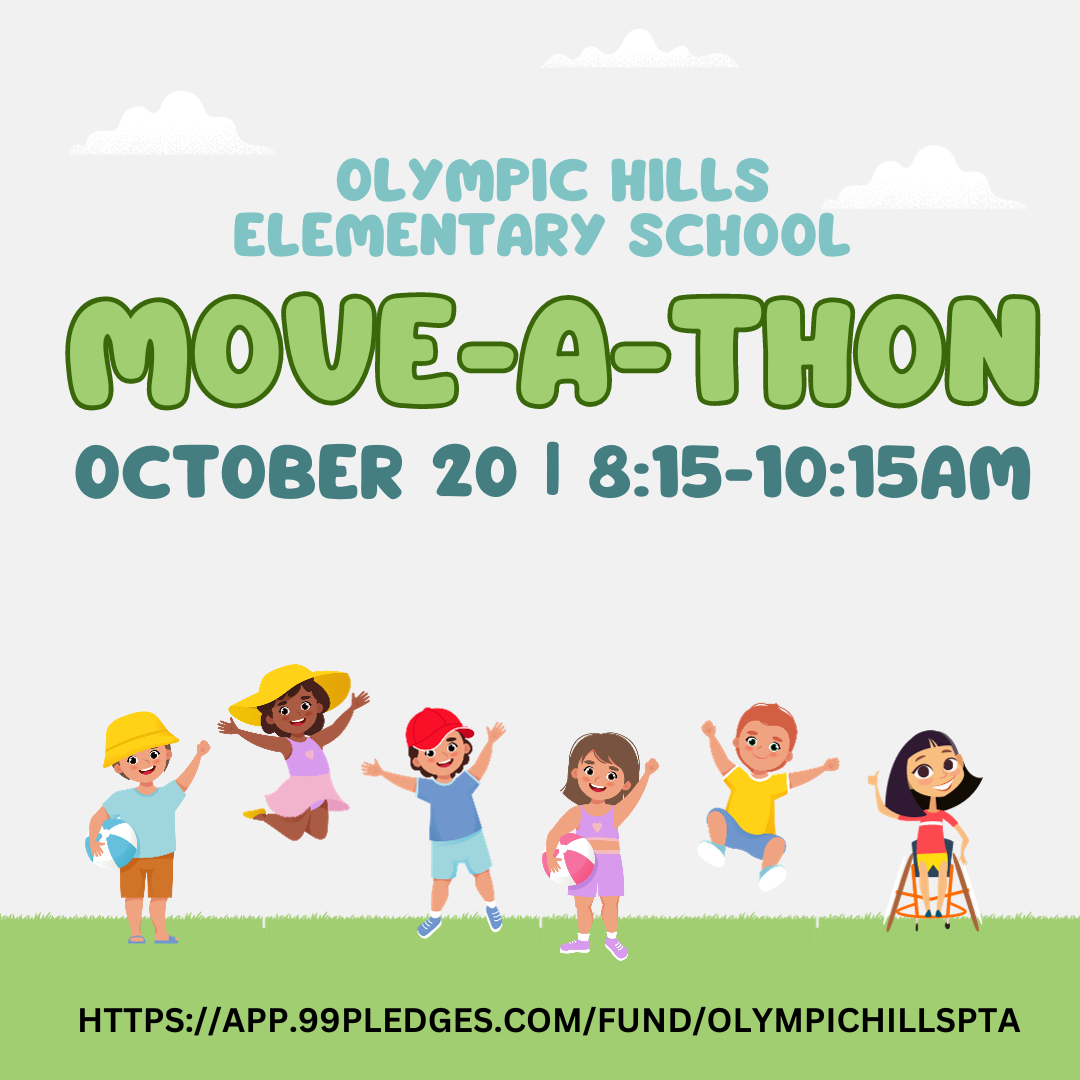 Move-a-thon
October 20
@
8:15 am
–
10:15 am
Learn more & Invite your friends and family to donate!
https://app.99pledges.com/fund/olympichillspta
Search for your student's name
Copy the personal link on their page or click the Facebook/Twitter/Email buttons to automatically create a post or email with your child's link
Share the link with friends and family!
Donations Accepted now through November 2nd
Donations support:
Direct funding to teachers
Science, art, and enrichment activities for students during school
Field trips
Curriculum supplies for the school
and so much more!
Event happening on October 20th during school 8:15-10:15am
Let us know if you are interested in volunteering during the event. Email olympichillsptavolunteer@gmail.com